Auf Wiedersehen Campino!
GJHS Sophomore Campino Fischer to study in Germany for a year
Editor's Note: This article was edited March 8, 2023 for clarification.
Campino Fischer has become the third student of GJHS teacher Ralph Walher's German class to become a semi-finalist to achieve the CBYX cultural exchange scholarship.
Fischer, a sophomore at Grand Junction High School, has a chance to go to Germany for a year of high school. If he achieves the scholarship he will spend his first month learning more of the German language and will be living with a host family in Germany. His year-long trip is completely paid for by the CBYX cultural exchange program. 
CBYX – the Congress-Bundestag Youth Exchange – is a program for high school students to study abroad. The program is offered to Germans to come to America, and American students.
Wahlers said, "It makes me feel really good having one of my students get something as precious as it is." 
Fischer said that in order to become a semi-finalist to achieve the CBYX scholarship, he had to undergo an extensive process.
Fischer is the third student of Wahlers to have the chance to achieve the scholarship, and has come a long way from his freshman year of high school. 
"I went to the freshman teacher conference, and [Wahlers] did a lecture on what his class would be like, and I thought [Wahler's class] would be a breeze," said Fischer.
Fischer said that even though his class was more of a challenge than what he originally thought, he still acclimated to the new challenge well and it brought him all the way to possibly achieving the difficult scholarship.
"Campino is genuinely nice and he has a good heart," said Wahlers. "He is a loveable goofball."
View Comments(1)
About the Contributor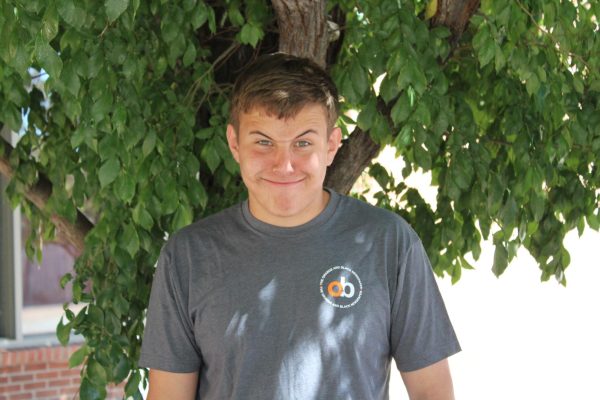 Eli Schultz, Reporter
Eli Schultz is a sophomore student at GJHS and a reporter for the Orange and Black student Newspaper. He enjoys writing, reading, and video games. He is...