Where the hell are our athletes?!
Spring sports are scattered due to the construction.
Grand Junction high school had to move around a lot of their spring sports practices because of the new school being built where the baseball and football practice fields were.
All of the sports that practice in those fields have to change where they practice at. Girls' soccer is at canyon view park, boys lacrosse practice at Grand Mesa Middle School, baseball is at the fields by Canyonview, tennis is at Lincoln Park and Canyonview, and then the track team is at the school or at Stocker 
The teams that are affected the most by the new school being built were baseball, tennis, girls' lacrosse, and the discus and shot put team for track and field. 
GJHS athletic director Steven Woytek said "My understanding is that in the fall of 2025, we should have a lot of the athletic facilities back on campus. Not for every sport but for [something] similar to what we had, or maybe more than before the construction."
The hope is that we will have better facilities by the time the new school is finished. In the meantime "All of our athletes and coaches' parents have been awesome. I think everyone is taking the approach. It's an inconvenience today but for what we are getting tomorrow we are all willing to go through it" Said Woytek.
There hasn't been too much trouble with the practices being somewhere else Woytek also said "The coaches are awesome and well organized, [and] they tackled this with a smile. At least from my perspective and I know there are probably some days where you have to drive out to canyon view and nobody wants to do that but everyone has had their chin up with a smile and a grin." 
Tennis, lacrosse, and baseball teams have adapted well to their new situation and have a great season coming to them, knowing that this year may be a little speed bump in the road but soon it will all be worth it.
View Comments(1)
About the Contributor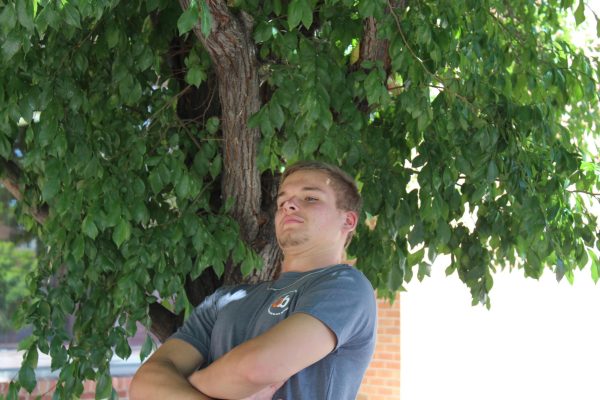 Spencer Penkaty, Reporter
Spencer Penkaty is a Junior at GJHS, and a reporter for the Orange and Black student newspaper. He enjoys competing in sports like soccer, track, and wrestling....