Espinoza up to Bat
Steve Woytek, the athletic director at GJHS, hires previous softball coach Espinoza as GJHS head coach.
Si Espinoza, a physical education teacher at Grand Junction High School, has returned to the diamond as the head baseball coach for GJHS. 
Steve Woytek, the GJHS athletics director, said he hired Espinoza in the late fall seeing that Espinoza is a teacher here at GJHS making him more familiar with how things run around GJHS. Woytek said Espinoza was very qualified for the position because he already had experience in GJHS baseball. 
Espinoza was an assistant baseball coach for Kyle Rush from 2001 until 2012 and coached the GJHS softball team from 2016 until 2019. 
"I'm excited for the season. We have senior-heavy talent, and freshmen ready to fill the roles," said Espinoza. 
Espinoza said that his main goal being the new baseball coach is to push the baseball team to achieve the Southwest League title. 
In order for the Grand Junction baseball team to win the league, they will compete against every school in the valley and schools outside the valley such as Montrose and Durango. 
"It's been a few years since we've won it," said Woytek.
The GJHS baseball team now has to go practice at Canyon View Park due to the new school being built where the old baseball field used to be. Canyon View Park was decided on the district level that it would act as the home field for Grand Junction while funds and a location for a new baseball field for GJHS was decided.
Woytek said that the possible location of the new baseball field would be where the 300 and 400 buildings are currently located. That will be several years away with the new $144.5 million school scheduled to be completed in Fall 2024 and then the old buildings will need to be demolished.
View Comments(1)
About the Contributor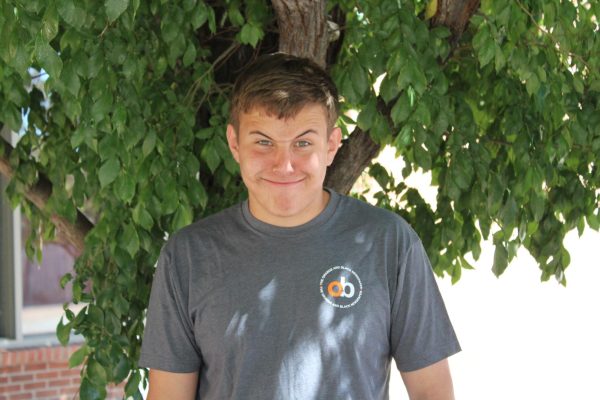 Eli Schultz, Reporter
Eli Schultz is a sophomore student at GJHS and a reporter for the Orange and Black student Newspaper. He enjoys writing, reading, and video games. He is...