2022 Color Dance up soon at GJHS
First dance of year is informal way for Tigers to get into school spirit
One of the biggest traditions of the year at GJHS is just a couple of days away.
The Color Dance is Saturday, Aug. 27, starting at 7 p.m. and lasting until 10:30 p.m. The dance is hosted by the Advanced Leadership Team (ALT). 
ALT advisor Russell Gregory said this is a chance for GJHS students to meet more people and reconnect with older friends, and most importantly, get involved with the tradition. 
"It allows students to get the chance to interact with people more and mess around with color. It's a fun experience and no other dance at Grand Junction is like it," said GJHS senior and ALT member Nikki Maas.
According to Gregory, the event is a chance for students to be a part of an informal dance. It doesn't require a date, a dress, or a group. The only requirements are to wear white and go have a blast. 
The entrance will be the gym commons, but the event itself is outdoors. Students are advised to wear white, bring $10 for admission, and extra money to buy bags of color to participate.
Leave a Comment
About the Contributors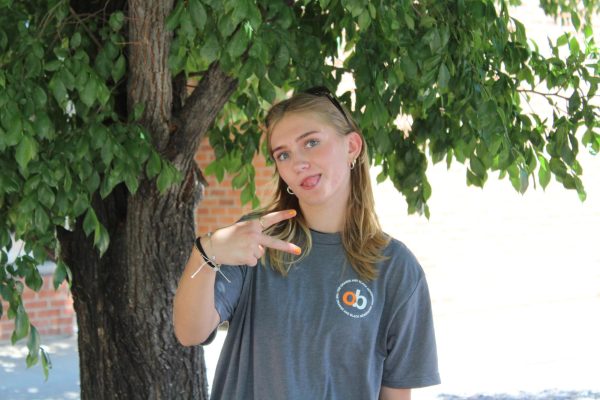 Marie Calkins, Copy Editor
Marie Calkins is a Junior at GJHS and the Copy Editor for the Orange & Black student newspaper. She also plays soccer and loves music. She first joined...
Hailey Shane, Reporter
Hailey Shane is a Sophomore at GJHS and a reporter for the Orange and Black newspaper. She really enjoys Ritz Crackers. She likes to make cake and put...