Athlete Q & A with Mandy Moran
Mandy Moran
Senior
Cross Country & Track 
Q: How was it trying to practice in the 100-degree weather and bad air quality?
A: So far it has been a challenge and some of our practices have been canceled from all the smoke and air quality concerns for our health. But we had a meet that went pretty good for varsity at least because in the morning the air quality wasn't as bad as it was for JV in the afternoon with all the ash you couldn't really breathe. 
Q: How did Covid-19 affect any summer camps or practices?
A: I was planning on going to some cross country things over the summer but they all got canceled from Covid-19 or they turned to online but I didn't end up doing them. Since track got canceled in the spring, I was still doing my own type of thing and also doing cross country stuff so I was basically running all through the summer just trying to get back what I missed from track in the spring. I definitely took a break for like a week but I was still getting back. 
Q: How have masks interfered with practices and meets?
A: For me, before meets the biggest thing that concerns me is that when we warm up, we can't really breathe or get adjusted to the air right before we run. But for practices, it hasn't been such a big deal because we take them off before we run but, it might be different for other sports like tennis.
Q: Are you worried about the spring sports getting pushed back or getting canceled again?
A: I'm not so worried about a time frame. No matter what, we will still have something because CHSAA has done well with meeting everyone's expectations of having some sort of season for any sport right now. As for when it is gonna be I'm not so concerned about Covid-19 affecting how our performance is going to be. 
Q:  Do you have any hopes for upcoming seasons?
A: I have a few goals but one of my goals is to make it to one of the leader boards for cross country, like the top 10 girls because I'm 10 seconds away. It's early in the season so I hope to drop those 10 seconds by the end of the season and maybe make it to state, if state happens. 
About the Writers
Alondra Sanchez, Reporter
Alondra Sanchez is a sophomore at Grand Junction High School and a reporter for the Orange and Black News staff. She has been playing soccer since she...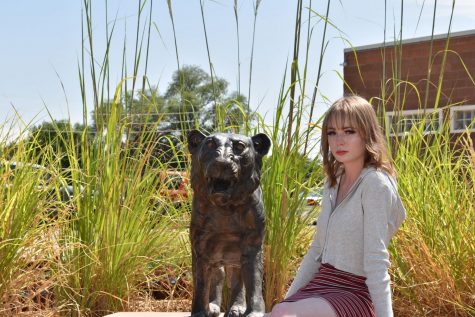 Abby Price, Reporter
Abby Price is a sophomore at Grand Junction High School and is a reporter for the Orange and Black News. Her favorite sport is hockey, she plays basketball...