The Legacy Continues
At GJHS there are many clubs, but some are extraordinarily difficult to be apart of. French National Honor Society is one of those exceptional groups. On Thursday, November 7, 2019, Kyra TerLouw, Sophie Middlemas, and Gabi James were inducted into the club by Elizabeth Gorsuch (FNHS president).
This honor society was created by Joddee Cronk two years ago. She wanted to give her students a chance to be recognized for excelling at a different language and give them an option to dig even deeper into the language. 
"In order to be apart of FNHS, you must have completed two full years of french. You must have never had a grade below an A in any semester of French. You must have obtained a 3.5 GPA or higher excluding French classes, and you must have met the service learning requirements. You also need to be an active participant in French club activities and stay in French through graduation," Cronk, FNHS leader said. 
The honor society gives students a place to display their passions for the language and to have a fun environment while broadening their knowledge. 
"This club is like a little family. We all are really close, and we try to not exclude anyone because we want French to be welcoming and we want it to be something everyone can do," James said.
Becoming apart of this society is the next highest step these French students can take and it does events that most students do not get to do in the regular class. It becomes more than a club, it becomes a place to escape from the average classroom setting. 
"We bond over the French language because at Grand Junction High School most students take Spanish, so it's something we just bond together and support each other even though we aren't taking the most popular language," Terlouw said.
About the Writer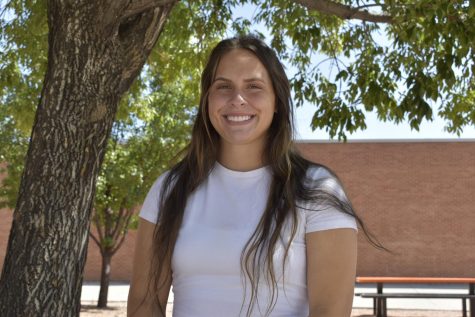 Madi Martinez, Editor in Chief
Madi Martinez is a senior at Grand Junction high school. She has been apart of the Orange and Black Newspaper since her sophomore year. She began as a...