Volleyball Senior Night
Friday night, November 1st, many seniors stepped out on the volleyball court for their last game of the season and their senior night. They experienced their last serve, last hit, and many more last's as Tiger volleyball players.
Senior night is a tribute to the players' dedication and participation throughout the season as a final farewell. 
"We have all worked really hard to get here and [senior night] is a nice way to recognize the journey that the seniors have gone through this year," Summer Seacrest, senior, said. For many of the seniors, this was their last level of competitive volleyball. 
 Seacrest has been playing volleyball for as long as she can remember. Senior night was her last night with her teammates that she has been with throughout high school. Her plans after high school do not include being on a collegiate level team.
"I have been playing since elementary school," Seacrest said. "I might play with the intramural team or club team"
Every player, attendee, and parent could feel the bittersweet goodbyes in the gym that night. The Tiger volleyball team took on the Steamboat sailers for their last game. The game ended in three close games, ultimately in the sailers' favor
"I was disappointed we didn't win, but honestly I wouldn't change anything. I learned a lot from it," Seacrest said.
The Tiger's ended their strong season with an overall record of 7 wins and 16 losses.
"I will miss all the memories we have together, going on trips with [the team] and staying in hotels," Seacrest said. 
Leave a Comment
About the Contributors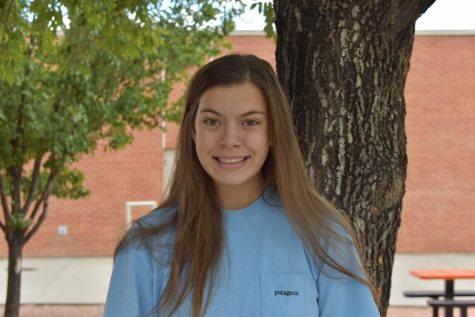 Callie Shea, Students and Culture Editor
Callie Shea joined the Orange and Black Newspaper staff the second semester of her sophomore year. She began as a reporter and then built her way up to...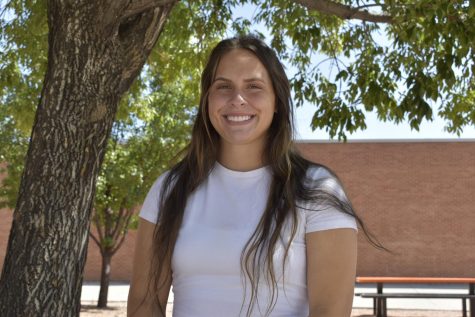 Madi Martinez, Editor in Chief
Madi Martinez is a senior at Grand Junction high school. She has been apart of the Orange and Black Newspaper since her sophomore year. She began as a...