The Experience Arcade
James Van Pelt is a teacher here at GJHS and teaches literacy to ninth graders. Mr. Van Pelt is also an author of many short stories. He has written a total of 52 stories and 38 of them have been sold to magazines.
Mr. Van Pelt said, "I've been a short story writer for a long time, so I'm always working on a story." Van Pelt had been inspired by Ray Bradbury to write a short story a week for a year. Ray Bradbury has a famous quote that says, "No one can write 52 bad stories in a row."
He composed a book called The Experience Arcade and Other Stories. This book consists of 24 of the 38 sold stories and he also wrote a short introduction to readers for each story and a note at the end of every piece for writers. This book consists of various genres including science fiction, fantasy, and horror.
"People read short stories to be entertained, and when others read this book they will be transported away for a short time," Mr. Van Pelt said.
The Experience Arcade has notes for each of the stories for teachers who might like to use them in class.  A couple of the stories include a "mature reader" warning.  He says that teachers shouldn't use a couple of them in a middle school class, but all of them are appropriate for young adult and adult readers.  All the stories were sold to magazines who have a general readership.
"My favorite stories are "The Continuing Saga of Tom Corbett: Space Cadet" and "The Silk-Silvered Skulls of Millen Mir."  However, a book of stories is a little bit like having a lot of children.  I like all of them for different reasons," Van Pelt said.
If you are interested, you can read some of the reviews for the book at http://www.fairwoodpress.com/catalog/item/7650566/10335619.htm.  It is for sale
at Grand Valley Books on Main St. and is also available online through
Amazon.com.
About the Writer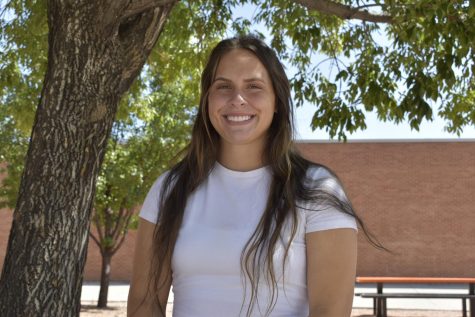 Madi Martinez, Editor in Chief
Madi Martinez is a senior at Grand Junction high school. She has been apart of the Orange and Black Newspaper since her sophomore year. She began as a...