GJHS gets a Tiger logo change
Grand Junction is rebranding its logo in preparation for the new building
Grand Junction High School has completed a new logo following the new school model and new school building.
Audrey Neumiller, the GJHS theater teacher, said that just like a company undergoing changes in branding the school is using the new building as time to rebrand its logo. 
Dean Palmer, a freshman at GJHS, said he would like a logo that shows "respect and loyalty to the school." 
The change in the logo goes along with big changes with the school and how it runs. GJHS is integrating academies all for different subjects that will also be receiving their own unique logos.
The building of the new GJHS school and the change in GJHS school teaching model caused a need for a singular Tiger to represent all of GJHS with its academies. 
Neumiller said, "We wanted one Tiger."
Neumiller said that the process for the new logo change underwent the supervision of around 100 students and GJHS staff. For design purposes, it was decided the logo could only contain three colors so that it would be easily printable for groups to make school merchandise and other needs.
The staff also wanted the logo to be made by local artists or graduates from GJHS. The staff would make around three logos, revise, and redo the same process repeatedly until two final logos were prepared for the final vote by GJHS students.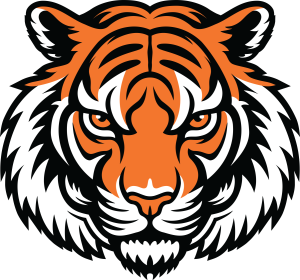 Neumiller said the logo was decided on May 10, 2023 by students and staff. The logo was designed by local artist and D51 grad Ben Haver who worked alongside Neumiller.  
The academy logos will start undergoing logo development after the enactment of the new GJHS Tiger logo.
View Comments(1)
About the Contributor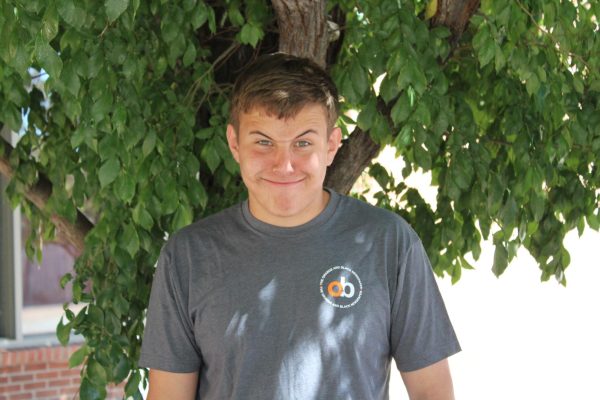 Eli Schultz, Reporter
Eli Schultz is a sophomore student at GJHS and a reporter for the Orange and Black student Newspaper. He enjoys writing, reading, and video games. He is...