Gymnasiums taking shape for new school
Construction of the new GJHS building includes two large gyms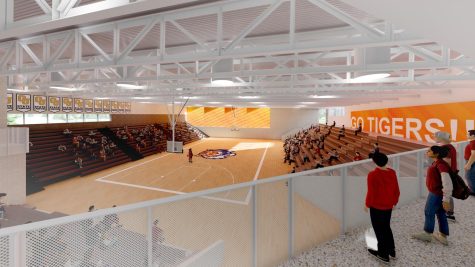 The new Grand Junction High School building is making a lot of progress, particularly on the two gymnasiums. 
Since the bond for a new building passed in November 2021, the $144.5 million dollar construction project adjacent to the old school has made a lot of progress, but is still far from the projected August 2024 completion date. The new building will be 250,000 square feet, and is designed to house 1,600 students. 
"The big focus is the structure, and then slowly we're starting to get an idea of the type of equipment," GJHS Athletic Director Steven Woyteck said.
Construction has been most evident in the soon to be gymnasium building. They are easy to spot as the large, gray block buildings that anchor one end of the new building.
There are two gymnasiums in the new school: The main gym and a second gymnasium. The current school small gym, also known as the east gym, will also remain as a stand-alone building near the new school.
"I'm excited for athletes to finally have a place to go that fits their skills and kind of helps them play a little better," GJHS Personal Fitness and Wellness teacher Katie Moore said. 
The main gym is going to be used for games and assemblies, while the second gym will be used as a practice gym. There is also new equipment being added to the weight room and the gyms will be more accustomed to the sports of our athletes. 
The school is being designed by DLR Group while FCI is the general contractor of the project.
Leave a Comment
About the Contributor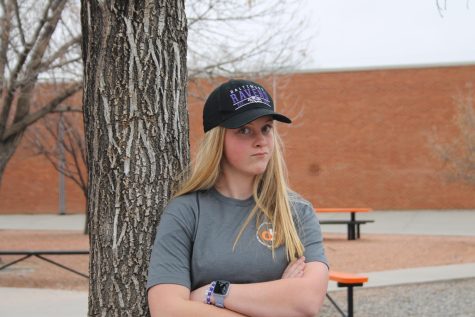 Kate Davis, Reporter
Kate is a sophomore reporter. She joined the newspaper during her sophomore year. She loves soccer, watching the Baltimore Ravens, and hanging out with...