Construction becoming more visible at GJHS
Giant piles of dirt, concrete walls, construction equipment and more on new $145 million building
Grand Junction High School students are seeing many changes to their campus as more construction begins on the new school.
After a bond passed in November 2021 combined with other funds there was $145 million to replace the GJHS school building that dates to 1956. The new school for GJHS students is being built in the location of the old band field, baseball fields and tennis courts. Some of the parking lot and sidewalks were also taken out to make room for the new school building.
"I'm excited about all the new space and it will look nicer, along with a new auditorium," said GJHS sophomore Kaleah Ross.
Many students are eager to see all the new additions to come with the new campus. GJHS freshman Dakota Aguayo-Brown is hoping that it will also be safer for everyone who enters the building. Others are excited for the new and bigger space to learn.
Concrete has been poured in some areas, allowing the basic shape of the building to become more clear. In the area that was the band field is now the construction site offices.
 "It will be a higher ed model where teachers go into a classroom and students go into a classroom. Teachers will have an office where students can find them when they're not in a classroom," said GJHS principal Meghan Roenicke.
Many teachers and students are interested in how this new idea will play out in the classrooms. Teachers won't be able to keep a lot of the items they use to demonstrate or use for hands-on learning activities.
"Although I won't be able to keep all my artifacts in my classroom, I'm very excited to be in the new building. I'm also very open-minded about the idea of traveling teachers and how it can improve learning," said GJHS global studies teacher Justin Whiteford.
Most teachers are very optimistic about the new change that will come with the new school. Some are also a bit worried about all the stuff they have to pack and how they will set up the classrooms to best support students.
Another new thing that will be different for students is the layout of the building. The new school will have three stories, and three total gyms. There will be no separate buildings from the main campus except for the smaller auxiliary gym that will not be torn down.
The new school is expected to be finished in August 2024. Six months after students and staff move into the new building the current school is scheduled to be demolished and turned into athletic fields.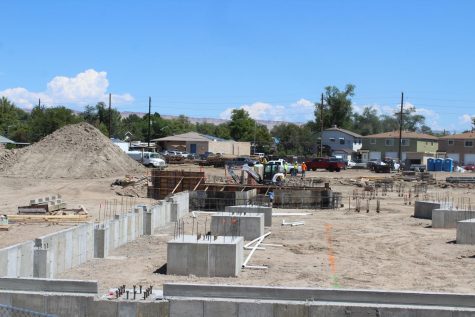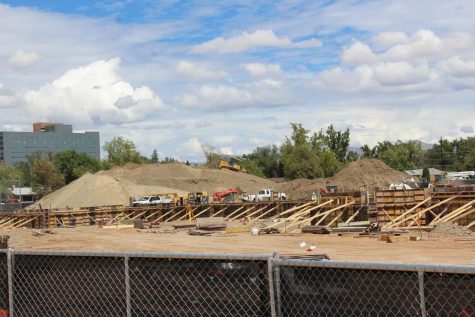 Leave a Comment
About the Contributor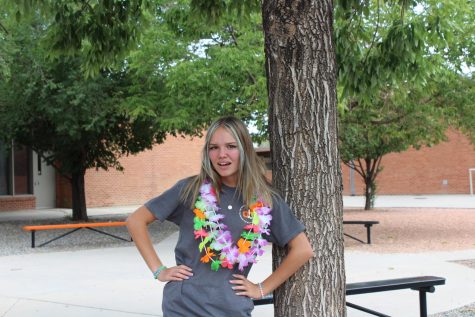 Maddy Parkhurst, Photo Editor
Maddy is a sophomore photo editor on the Orange & Black newspaper staff. She joined her during her freshman year. She enjoys watercolor painting and...