Construction begins on new GJHS campus
Many students are beginning to notice that their school campus is changing with construction beginning all around them.
The Grand Junction High School community found out it was getting a new school with the successful passage of a bond request in November 2021. The bond, plus other funds, total about $145 million to replace the old school building on the same site. The bond was passed with 65% of voters supporting it.
The first signs of construction began in February. It started off with fencing off areas and moving equipment onto campus. Now students are able to see things really start happening with large equipment all around.
What once was known as the band practice field is now under construction for the new school. The grass has been removed, equipment is everywhere, and construction workers are all around.
"We won't have any practice fields anymore once construction begins. It will be a difficult 2 years for athletes," said Meghan Roenicke, principal at GJHS for four years.
The only practice field that wont be closed off is the track field. This could cause potential problems when there is more than one field sport going on at the same time, and they need to practice.
Before long the alley way will be closed along with the baseball field. We will also have less parking near the gym entrance. While this may impact students and staff, it's a little sacrifice.
There will be an official groundbreaking ceremony for the school construction at 10 a.m. June 1 in the baseball outfield. The new school is scheduled to be completed at the end of 2024.
"There will definitely be inconveniences like the noise. It will definitely be exciting but different," said Roenicke.
The new building will have three stories in the academic portion. In the new school teachers will become traveling teachers, they won't have one set classroom that they teach rather they will switch classrooms based on what they are teaching for that hour.
The current school was built in 1956, and while there have been a few new additions to the school it was deemed time for a new building. The small gym and the 700 building will remain part of the new project once it is finished.
Leave a Comment
About the Contributor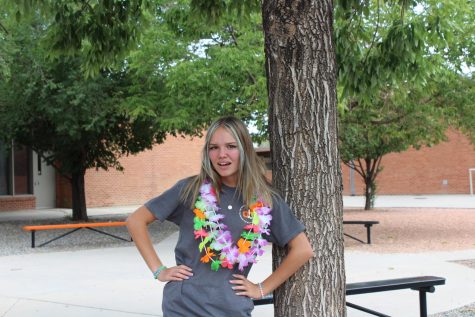 Maddy Parkhurst, Managing Editor
Maddy is the Managing Editor for the Orange and Black in her junior year (2023-24). She joined the staff during her freshman year after a semester in the...