Feature: the GJHS wrestling team
Although the wrestling team at Grand Junction High School may look like any other bunch of boys it's much more than that to the members on the team. 
This year the wrestling team has 16 boys on the varsity team and 24 on the JV team. So far they have been in nine tournaments. They practice five days a week. From the coaches down to the wrestlers it's like a community to them.
"The best part of wrestling is the fraternity and the brotherhood. It's a difficult sport but you create strong relationships with the team," said GJHS art teacher Sean Henry.
Henry is one of the assistant coaches for the team. He's been involved with wrestling here for 6 years. He decided to help coach the team here because of the brotherhood and how it has a process like art.
The team creates a group for students to join and feel like they belong within this school. Student wresters are able to make new friends and find others with the same passion for wrestling.
Andrew Leyba is a senior on the wrestling team and he's been wrestling since he was 3 years old. He enjoys wrestling because of the community and history. He competes in the 126-pound weight bracket.
"It brings together a special family at our school," said Leyba, who is the No. 2-ranked wrestler in the state in Class 5A.
The wrestling team adds a community to the school and the kids are pushed to get better grades.
GJHS Freshman Lorenzo Treto just started wrestling. He said being a part of the wrestling team has pushed him to get better grades.
Their next home tournament is 9 a.m. January 29. 
NOTE: GJHS sophomore Juliette ChismarBuk contributed to this article.
Leave a Comment
About the Contributor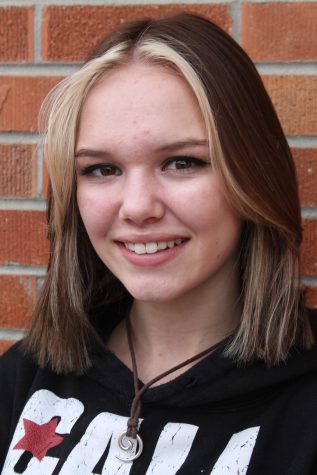 Maddy Parkhurst, Reporter
Maddy is a freshman reporter on the Orange & Black newspaper staff. She joined her second semester into the year after taking a journalism class. Her...