We're all in this together
Grand Junction's Theatre Program is working on their final show of 2021-2022, "High School Musical". Not only is it the last show of the year, but this will be the senior's final show of high school. 
"I'm really excited to play Troy, and it's going to be really cool to do 'High School Musical' with so many leads. It's so cool to have such a big cast, like this is such a large production," said senior Johnny Flanagan.
"High School Musical" premieres in March.
Not only is the theatre's next production something to look forward to for our seniors, but it's also an opportunity to reflect on their years on the stage. 
"Theatre has opened me up to an entirely different side of the school that I've never seen before, and an entirely different group of kids that has an insane set of skills that aren't just sports or music. It's really cool to see all those talents come together," said senior Caymie Crone. 
The premise of "High School Musical" is that music is powerful enough to bring people together, and that is certainly reflected in Grand Junction High School's cast of 80 people. 
"Something that Mrs. Neumiller, our director, always says is 'be the hardest worker in the room', and that's what I really strive for and I feel like I really do that, and every role I receive I'm really grateful for. I do my best not to disappoint myself, my directors, or disappoint my castmates. I'm really proud of all the work I've poured into theatre over the years," said senior M.K. Prodromides-Law. 
Theatre rehearses every day after school until 5:30. Warming up, running lines and singing rehearsal is all part of the preparation for the final productions. 
While the seniors prepare for their final bow, the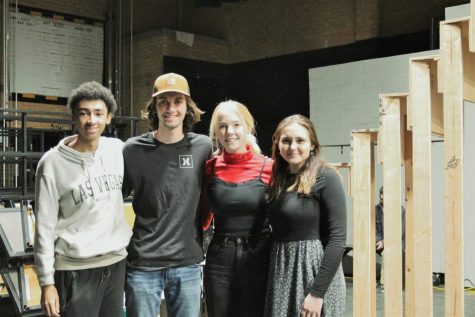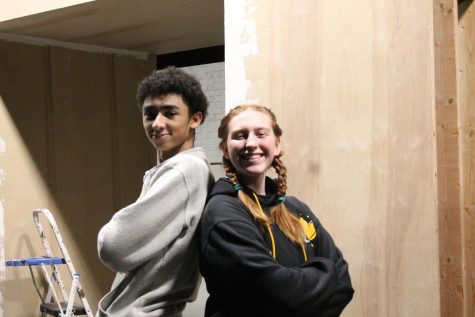 juniors are working hard to apply all that they've learned and been taught. 
"I've learned not to look down upon myself, and that things pass. It's OK to make mistakes and if you miss one line it's not going to ruin everything. Just keep pushing through and working hard," said junior Josie LaDuke.
Leave a Comment
About the Contributor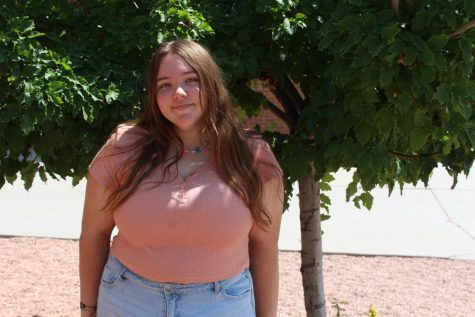 Becca Nedohon, News Editor
Becca is a junior on the Orange and Black and has been a member since her sophomore year. Becca is also SBO Club Liaison in the Student Council. She is...