Athlete Q & A with Devin Paraday
Devin Paraday
Junior
Football & Track
Q: How was it trying to practice in the 100 degree weather and bad air quality?
 A: It was hard because over the summer it was super hot, but we planned our practices in the morning so it wasn't too hot but it was still pretty hot. 
 Q: How did Covid-19 affect any summer camps or practices?
A: We weren't supposed to have practice from the day that school ended and all through the summer. We didn't practice for a few months since we couldn't go out and be with each other, so I was lazy and gained some weight, and now we have to wear masks before and after we practice and be in separate groups. 
Q: How do you feel about your season for football getting pushed back to the springtime?
A:  It really sucks because I went to most of the practices and I also had to work and that kinda sucked putting in all that work and not even having a season until possibly March. And it's not even guaranteed yet. 
Q: Do you have any hopes for upcoming seasons?
A: I hope we can all come back safe even if we don't get a season this year. I hope that next year we can come back and people can come watch us play and have a good time with no precautions or specific rules to follow.
Q: How do you go about having weights as a class, what does that look like?
A: You have to be in separate groups, one group lifting while wearing your mask. And the other group goes outside. When we are lifting in class we can take the mask off for a second and take a break but then when we finish we have to put it back on right away. And not being able to change in the locker rooms and having to stay in our school clothes while lifting is really annoying because I can't change and have to stay in my gross sweaty clothes for the rest of the day.
About the Writers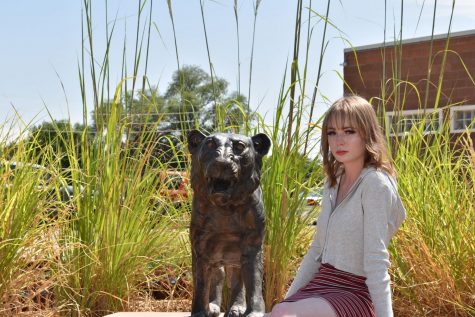 Abby Price, Reporter
Abby Price is a sophomore at Grand Junction High School and is a reporter for the Orange and Black News. Her favorite sport is hockey, she plays basketball...
Alondra Sanchez, Reporter
Alondra Sanchez is a sophomore at Grand Junction High School and a reporter for the Orange and Black News staff. She has been playing soccer since she...