The New Normal
With a little more than a week of school under our belts, masks, social distancing and sanitizing have become the norm during the school day. 
Students know most school rules, but in many cases ignore them, however, the risk of school being shut down at the first few cases of COVID, have made students not only aware of the new rules, but also adhere to them. 
" [Rules] not only affect me but others, and we have seen it time and time again that simple small decisions can affect a lot of people," junior Morgan Rothel said. Social studies teacher Carrie Imel said she is impressed with the amount of kids wearing their masks properly.
"I think the kids are wearing their masks without being asked, and I love that," Imel said. "I am just tickled pink I don't have to monitor it." But other rules like social distancing and sanitizing have proven to be harder to strictly follow because of the large class sizes and the time between classes.
"Keeping everything clean after every single student touches every single thing–not possible," Imel said . These new rules have also made it increasingly difficult to teach content with the block schedule and the prep for remote learning teachers have been doing. 
"Pacing is incredibly challenging with this schedule," Imel said. What work she would normally wait to give students the next day so they could have a night of rest before completing it, she had no choice but to give to them the same day just so they could stay on schedule and make it through the curriculum. 
Even though many difficulties have stemmed from the new COVID rules, some of them are appreciated by the students like freshman Mikayla Stuart.
"I like that the passing periods are a little longer," Stuart said. Longer passing periods are especially helpful this year to give students a little mask break before the extended class periods begin. 
Keeping everything sanitized after each use means most teachers, including Imel, are requiring students to buy their own supplies rather than to provide community supplies to share. She hates not being able to keep classroom supplies because she knows not all students will go out and get them or can even afford them.
"As time goes on, I foresee a lot of students not being able to do their work because they don't have the stuff they need which will equal less students turning in work and a lower grade," Imel said . 
English teacher Carla King also has concerns about the amount of learning that will get done this year.
"I feel like maybe we won't get as much teaching done because of all the cleaning and lack of technology resources," King said . Though teaches and students have run into many problems trying to run a semi-normal classroom while being aware of COVID, King keeps a positive outlook on the rest of the school year.
"It does take extra planning, you do have to figure out different systems as far as handing out papers and that sort of thing," King said . She said that it is just going to be different this year because of the COVID rules and the new schedule. To succeed in this new environment students will have to take a more active role in their learning, making sure they are checking their emails, the google classroom, and pacing out their homework.
"Making those adjustments, yeah it's a little weird and hard. As long as kids are willing to be patient and teachers are willing to be patient with the kids, I think we'll be okay," King said .
About the Contributors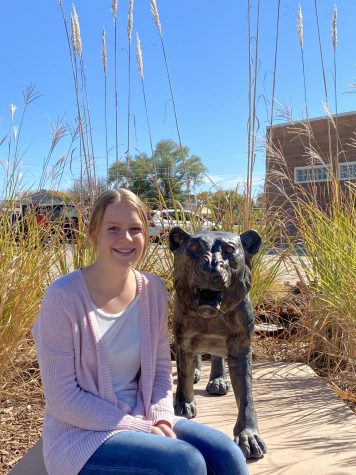 Ashley Guddat, News Editor
Ashley is a junior and it's her second year officially on the Orange and Black News staff (though she contributed to the newspaper and online through...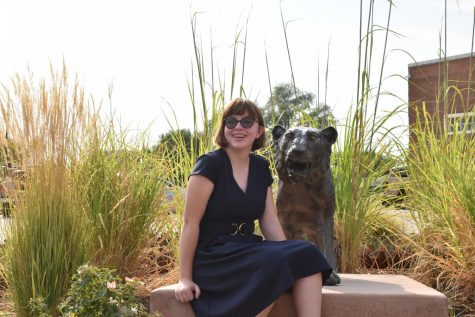 Izzy Cornelison, Reporter
Izzy Cornelison is a sophomore at Grand Junction High School and a reporter for the Orange and Black News. Some of her hobbies include performance and...