Let's Make This Booch
Raleigh Carlton, a senior at GJHS, walks us through how to make your very own homemade Kombucha at home.
COVID-19 has brought on a new lifestyle for many people around the world. Many have felt as if they have more time on their hands and with the stay at home order it can be challenging to think of safe things to do. You might find yourself bored after you've watched and re-watched every season on Netflix, or cooked the same couple of meals for the last month. Do not fear, students have submitted tutorials to share with you what they are doing at home.
The recent virus has limited many people's ability to go to the store and even local shops. Raleigh Carlton is an avid kombucha drinker, and the virus has put a wedge in his routines.
"I've been really missing going out to coffee shops and the store to get good kombucha," Carlton said.
The stay at home order has spurred new growth in the Carlton household. In most dark spaces, you can come across a jar of fermenting booch.
"With this boredom, and limited access to good booch, I like to make my own," he said. "[I flavor] it with things like blueberries and basil or mango."
Carlton has made homemade Kombucha in the past, but with extra time at home he's really dove into the making process.
"Homemade Kombucha is always so much better than store bought. It's also super healthy," he said.
Carlton has created a tutorial video so that you can dabble in the art of fermentation from your home.
About the Writer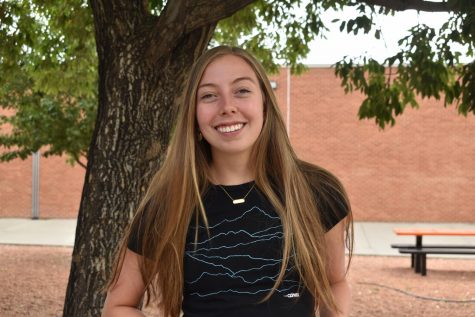 Annika Sisac, Reporter
Annika Sisac is a very outdoorsy and enthusiastic person. She loves shredding the gnar on the daily, including competitive cycling and skiing. She is excited...