Up Your Strategy
Jake Griffin shares his chess board over video so beginners and chess lovers alike can learn some new skills or brush up on the game.
COVID-19 has brought on a new lifestyle for many people around the world. Many have felt as if they have more time on their hands and with the stay at home order it can be challenging to think of safe things to do. You might find yourself bored after you've watched and re-watched every season on Netflix, or cooked the same couple of meals for the last month. Do not fear, students have submitted tutorials to share with you what they are doing at home.
Jake Griffin, senior at GJHS and chess club president, shares his board in an informative tutorial. Chess has greatly impacted Griffin's life since he started playing with is dad when he was younger. The game has taught him how to plan ahead, understand situations quickly, and see how people think.
"I miss playing chess with Warrin every Thursday at lunch. Me and him would have some excellent games. We just enjoyed seeing the games play out and learning new moves," Griffin said. "Chess boils down to a winner and a loser every game, however each time you play, there are many more valuable lessons which you can take from it."
About the Writer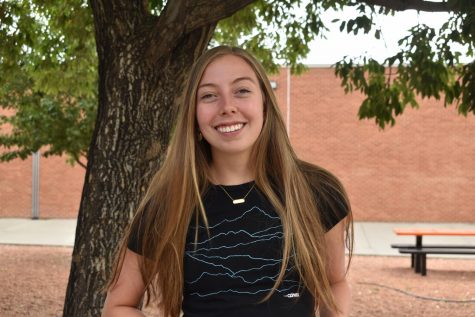 Annika Sisac, Reporter
Annika Sisac is a very outdoorsy and enthusiastic person. She loves shredding the gnar on the daily, including competitive cycling and skiing. She is excited...