Workout with Morgan Withers
Follow along with Morgan Withers, a division II recruit, in this seven minute workout.
COVID-19 has brought on a new lifestyle for many people around the world. Many have felt as if they have more time on their hands and with the stay at home order it can be challenging to think of safe things to do. You might find yourself bored after you've watched and re-watched every season on Netflix, or cooked the same couple of meals for the last month. Do not fear, students have submitted tutorials to share with you what they are doing at home.
Morgan Withers, a senior at GJHS, shares a cardio workout sequence. Withers' lacrosse season was cut short because of the virus, but she continues the grind so she can play her best game at Young Harris College on their division II team.
"From the first time I saw YHC and talked to the coach, I felt at home. They are an extremely competitive program and I am hoping to be apart of winning another GSC national title," Withers said.
Although Withers' lacrosse career hasn't ended with the virus, she is disappointed that she is missing out on her last year of high school lacrosse.
"This season, our team actually had a chance at a winning season," she said. "We could have taken some serious names. I was looking forward to that after seeing how incredibly well we competed at our preseason tournament."
About the Contributor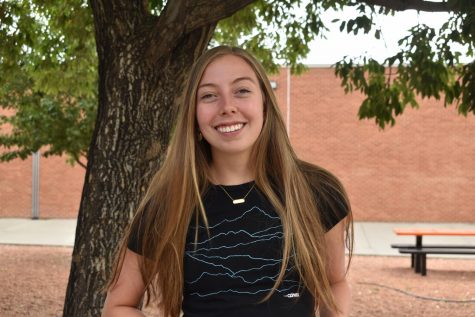 Annika Sisac, Reporter
Annika Sisac is a very outdoorsy and enthusiastic person. She loves shredding the gnar on the daily, including competitive cycling and skiing. She is excited...