Reducing Finals Stress
Everyone has stress over finals week. Whether it's that one class you just don't get, or you're nervous you won't pass. It often feels like you don't have enough time to get everything done. Finding ways to reduce your stress may help you, and others, do better on finals. 
Morgan Roedell, freshman, manages her stress by "using music to cope or take a break and do something else like read a book and then go back to it." 
Roedell would tell other students to make reminders about school deadlines. 
"A lot of people will get caught on social media and then it takes them hours to get off so just set reminders," Roedell said. 
Noah TerLouw, senior, doesn't really manage his stress. 
"I wait till the night before and do all my work then," he said. "I try not to think about the things because I know that just stressing over stuff doesn't actually help me get anything done." 
TerLouw would tell other students not to procrastinate. 
"The biggest thing is just stressing out about something doesn't help you, and if you're really stressed then you should just do it and get it over with," he said. "You have to compartmentalize your stress so that you can keep them separate and work at one thing at a time."
Some tips, or ways to reduce stress according to learnpyschology.org are not waiting till the last minute to be prepared, try to mimic test taking conditions, find some effective ways to calm yourself down, get enough sleep, eat healthy, exercise regularly and managing your time. 
About the Writer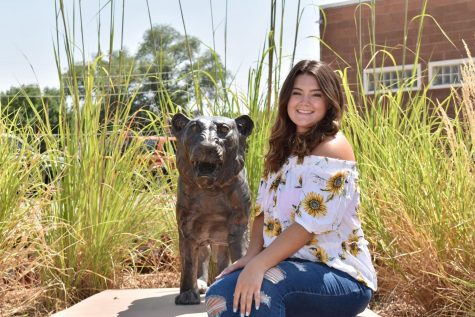 Alyssa Williams, Sports Editor
Alyssa Williams is a senior at Grand Junction High School, and she is the Sports Editor for the Orange and Black News staff. She enjoys camping, boating,...