Introduction to the Season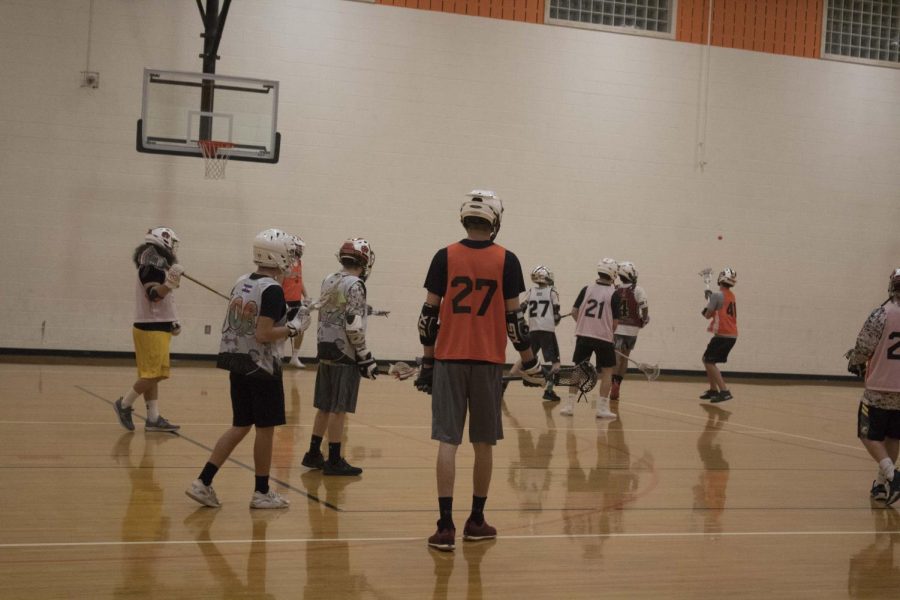 It's that time of the year again. Winter sports are coming to a conclusion and spring sport pre-seasons has begun. Girls soccer, boy's lacrosse, girl's lacrosse, baseball, and track and field are sports to watch this year.
February 25th is when most of the tryouts will be happening. But as of now many of the athletes are training to be prepared for their season. Most coaches have set up indoor sessions to provide an opportunity for athletes to come in and better themselves before the season begins.
As for men lacrosse, they will be attending a Las Vegas tournament, and they will have also be having indoor and outdoor practices. The coach holds these open gyms to help his athletes' skills improve.
"Lacrosse is a good way of getting better in you are planning on playing varsity. It is a good idea to be seen by the coaches," Junior, Nick Burke said.
Women's lacrosse has set up open gyms every Tuesday and Thursday from 7:30 to 9:00. Their coach also holds various team building activities. Practices started just last week, January 8th.
"Even if you have never picked up a lacrosse stick, just come out and try it. It is super fun and the whole team is very welcoming and it is a very fun sport to learn," junior, Mia Brygger said.
Girls' soccer has weights every Monday and Friday from 4:30 to 5:30, and practice on Wednesday from 7:30 to 9:00. These events have been very beneficial for building strength and bettering skills before try-outs.
"I love our teams pre-season because it is a great opportunity to show my coach my dedication to the sport, and it is always so fun! It also allows the team to get to know one another so we are already a family before the actual season begins," sophomore, Tristin Niemeyer said.
As for track, they plan on starting to lift weights and practicing. They are also planning on going to meets that are out of state. They plan on starting right about now, so they can get in the best shape possible. Overall track if a great sport for everyone, it's perfect to get in shape and make new friends.
What are you doing this spring? Maybe you should join one of these amazing teams!