Calendar Committee
On Tuesday, Jan. 22, the District 51 Calendar Committee presented two 2019-20 calendar drafts addressing the three prominent issues the D51 School Board thought were in need of change. These issues were school day start times, early release Wednesdays at elementary schools, and fragmented or broken weeks for professional development, conferences, and teacher work days. To support their adaptations of the calendars, the committee provided a report and exhibits A through J, which provides evidental support of how the renovated calendar drafts will benefit both students and teachers in District 51.
For five months, from September 2018 to January 2019, the D51 Calendar Committee gathered data from community studies, other school districts, five focus groups, and a public survey. The focus group polls reported 154 participants all together, including D51 support staff, teachers, and parents. Participants were asked to rate the current 2018-19 calendar from one through five, where one represents 'I don't like this calendar at all' and five meaning 'I think this is a great calendar'. According to the results, 40 percent of the poll participants chose option two, which means 'While there are a few things that I like about this calendar, it needs a lot of work'. The poll participants also included their opinions on what they feel should be improved from teacher planning time to school start times.
According to 'The Science on Sleep & Start Times', used as exhibit E in the proposal, almost 75 percent of adolescents in the United States get seven hours or less per night, when adolescents have a biological need of eight to nine hours of sleep per night. When an adolescent doesn't meet the required time of sleep it can affect behavior and health. Based on this information, one of the topics proposed by the committee was that middle and high schools start between 8:00 and 8:20 am, and elementary schools starting no later that 8:45 am.
Please note the calendars proposed by the District 51 Calendar Committee are only drafts. School Board members are considering suggestions and plan to approve an official 2019-20 calendar in February or March. For more information, to view calendar drafts, exhibits or focus group poll data, visit https://www.d51schools.org.
Leave a Comment
About the Contributor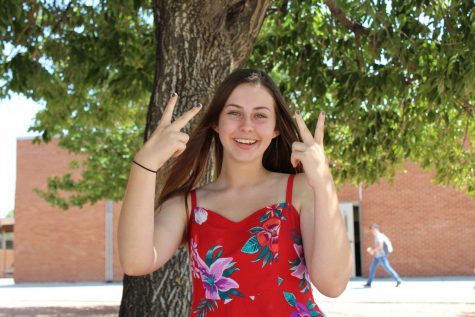 Mckenna Bryant, News Editor
McKenna Bryant is a junior at GJHS and the News Editor on the Orange and Black Newspaper. McKenna loves music, animals, movies, writing, and to travel....