Remembering MLK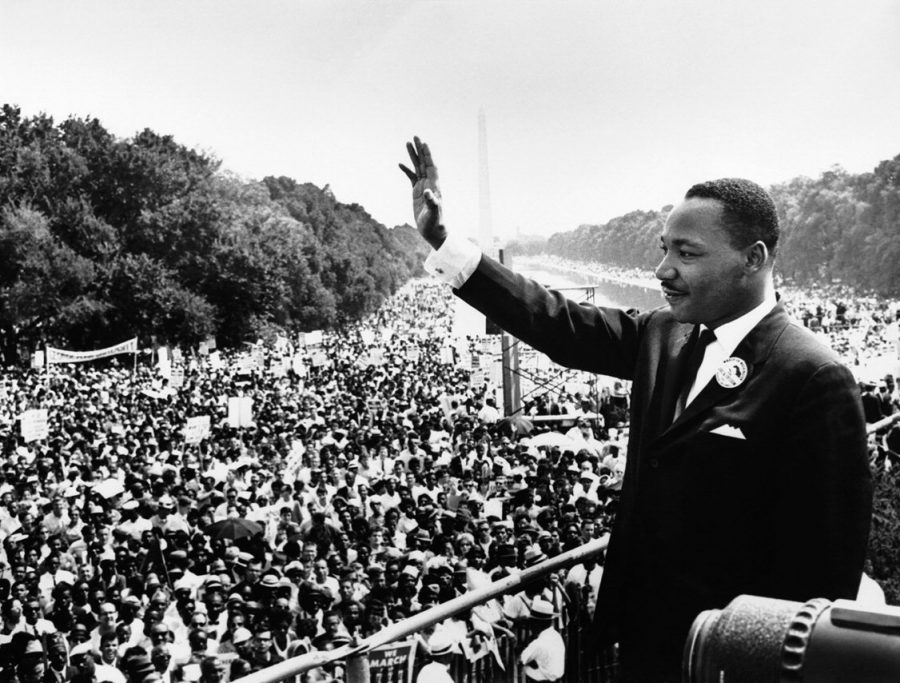 On August 28, 1963 a man gave a speech that changed the lives of the whole country. This man was Martin Luther King Jr. His well known speech is "I Have a Dream." King fought for equal rights for blacks and whites, the end of segregation, and that eventually one day the children of our country will no longer be judged by the color of their skin.
Every year students, and workers pay the courtesy to MLK by having a day off mandated by the government. Days before or after, elementary schools devote time to doing specific activities that teach children about his work and the influence he had on our country. However, even after this level of education on MLK, the number of celebrants have been decreasing.
"There are not any celebrations that I have seen. [MLK] was an activist for freedom of speech and freedom of religion, in my perspective our school is not very open to either of those things," an anonymous student said.
Ms. Spillane, a history teacher, agrees that she has not seen any activities geared towards MLK day.
"I think there is a concept of service on MLK day and we could start assigning service projects for that day," Ms. Spillane said, " [MLK day] is a reminder of someone who fought for equal rights and had a vision for what America could be. It's important to remember who he was and recognize it," Spillane said.
In a school as diverse as Grand Junction High School equal rights is something that affects every student daily.
"It's important to keep the perspective and remember that not everyone had the same rights, people worked very hard, and some people were killed for their work," Principal Roenicke said.
According to many students and faculty at our school, Martin Luther King day is very important not only in schools but also in communities to remind individuals that not all humans were equal at one point and this man, Martin Luther King Jr., is responsible for this change that many take for granted everyday.
*There is a march on Martin Luther King Jr. Day starting at City Hall at 12:30 pm. For more information go to https://www.blacklivesmattergj.com/martin-luther-king-jr-celebration-2019.html/
Stay tuned for more stories as we approach MLK day.