Meant to Be
Callie Shea, Students and Culture Editor
February 21, 2018
Every year in the winter and fall the cheerleaders and poms team at Grand Junction High School run a program called Tiny Tigers.  Twenty to forty girls come out every year to be a part of tiny tigers.  Continuing Tiny Tigers over the course of many years has given young girls the opportunity to get into cheerleading and dance.
"Tiny Tigers is a great way to build community."  Teaa Warinner, poms and Tiny Tigers head coach, said.
Putting both her daughters in Tiny Tigers when they were young inspired her to keep carrying on the tradition.  After coaching not only the poms team but also the tiny tigers Warinner is confident in continuing this program for many years to come.
"It teaches them that they can be a part of the high school.  Some of the tiny tigers are in higher grades of elementary so they are getting excited about getting older, coming up, and being a part of the school" said Warinner.
"The routine was pretty hard to learn but the stunts and cheers were fun."  Lucy Finnagan, Tiny Tiger, said.
Three tiny tigers all responded with an ecstatic yes and a big grin when asked if they would be doing tiny tigers again. Tiny Tigers is a great way for young girls of all ages to try cheerleading and poms. It gives them an opportunity to get interested in something new even if they are new comers.
About the Writer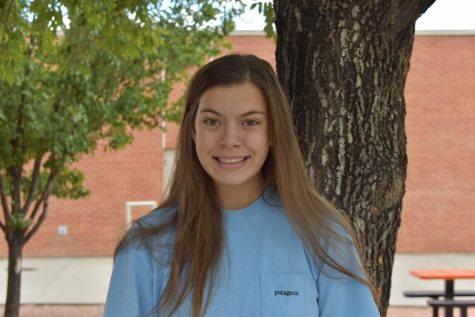 Callie Shea, Students and Culture Editor
Callie Shea joined the Orange and Black Newspaper staff the second semester of her sophomore year. She began as a reporter and then built her way up to...