Roaring Across the Stage
Soon the stage lights will be bright, shinning down on the drama students as they transform the auditorium into the world of the Addams Family. But for now, this February 9th, the stress level is set high as they prepare for the big night.
The Addams Family performance may be a show stopper, according to Kate Hudack, freshman, at GJHS. "All of our leads are very good, in my opinion. We have tweaked the show and Mrs. Newmiller has made it really unique," Hudack said.
The drama students have been practicing every night since the beginning of the semester till 5:30 every day. Hudack explains how the team is feeling a little stress since the preparation over the last few months has flown by. Even with the rehearsals dwindling Hudack can't help but feel excited to be under the stage lights and become enveloped in character to make it truly a spectacular performance.
About the Writer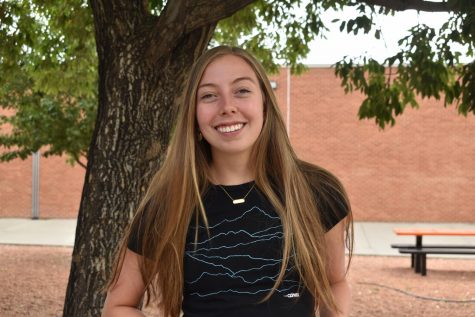 Annika Sisac, Reporter
Annika Sisac is a very outdoorsy and enthusiastic person. She loves shredding the gnar on the daily, including competitive cycling and skiing. She is excited...