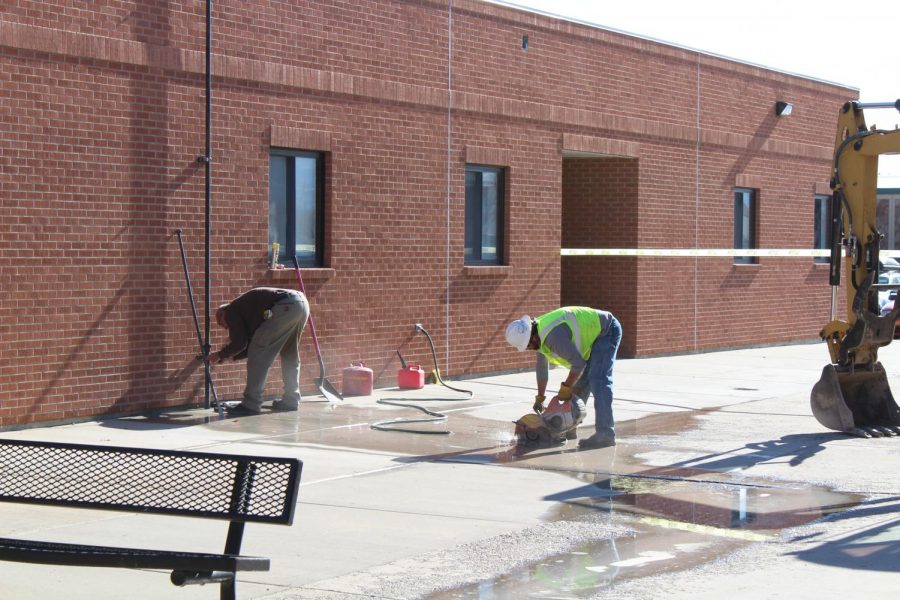 Bree Peet
On Friday, December 6th, a strong smell of gas was reported to the GJHS administration. A maintenance crew was sent to the school, and workers used a detector to find there was a high level of natural gas in the air. 
Upon Xcel's recommendation, the math and art buildings were evacuated as a safety precaution until the gas was turned off. 
"Gas leaks are dangerous, and we don't ever want to risk it," Meghan Reonicke, principal, said. 
Once the gas was turned off, the buildings were safe to reenter and class was able to continue as normal but without heat. Upon further investigation, a leak in the gas line between the math and art buildings was uncovered and repaired. 
"We have always smelled [the gas]" Meghan Foster, math teacher, said, but the cold temperatures sharpened the smell, which is why it was reported. Although natural gas is not deadly unless ignited, it can cause headaches which makes it hard to focus on assignments. 
The smell of gas lingers, however, and maintenance is continuing to monitor it just to make sure. All of the teachers in those buildings are now in possession of a safe evacuation plan in case it happens again.